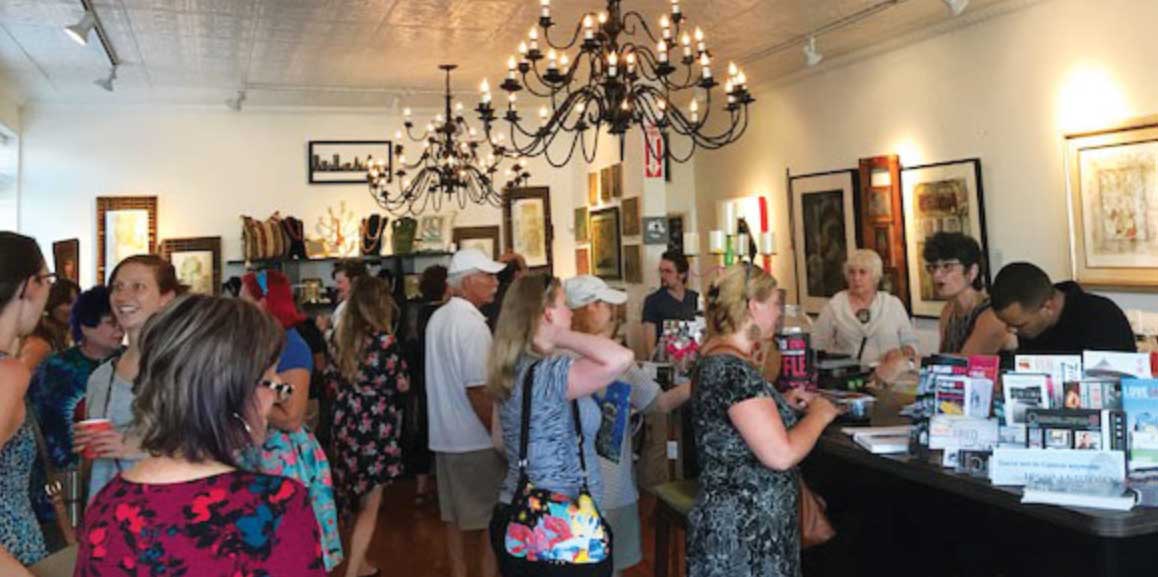 FRIDAY, SEPTEMBER 1   ǀ   5-9 PM
On First Fridays from 5–9pm, art-centric businesses and arts venues in the Highlandtown Arts & Entertainment District stay open a little later than usual to play host to a self-guided walking tour of our neighborhood shops, galleries, landmarks and murals. Neighbors and visitors are encouraged to visit multiple sites and venues, many of which will feature light refreshments, special discounts, demonstrations and events.
Below is a list of September's venues and details:
Highlandtown Gallery & Zwiebach Creations Gallery
248 S. Conkling St
Opening reception of The Plein Air Show with live music, wine and cheese from 5-9pm. Over 40 Plein Air painters will participate. Join us to discover the place winners and honorable mentions of this exciting art show.

Night Owl Gallery
248 S. Conkling St, Unit C
Unveiling "Postcards from The Enchantments," a series of plein air works created across the United States.
Snacks and refreshments from 5-9pm
10% Off All Beth-Ann Wilson Originals
$9 18" x 24" color-shift Natty van Gogh prints!
First Fridays Only
Y:ART Gallery & Fine Gifts
3402 Gough St
Awarded 2017 "Baltimore's Best East Side Art Space" by Baltimore Magazine
Live Music featuring "Blue Motet" Roots and acoustic groove!
Beer and a bite
POP-UP Gallery Exhibition – Eclectic Mingle

The Laughing Pint
3531 Gough St
Fresh greyhounds and fresh vodka lemonades for $5

Pop-Up Gallery: Baltimore Painted Screens
3522-A Bank St
New Pop-Up Gallery by the Painted Screen Society. Painted Screen exhibit and sale. Discover your screen's history, have a screen painted or learn to paint it yourself! See a demonstration, take a class, get a walking tour map. Open Saturdays 11am-5pm June through September 2017
First Fridays:  We'll be popping champagne from 5-8pm! Live Painted Screen Demo by Anna Pasqualucci.
Docs Smoke Shop
3721 Eastern Ave
Docs is a family business in Highlandtown since 1979. They have a great selection of functional glass art and pendants from American artists across the country. Give the gift they will appreciate!
RoofTop Hot
339 S. Conkling St
Art Walk 5-8pm
Pottery demonstration by Dennis Moore 6-8pm. Opening of art show featuring work by Zeke Frost 6-8pm.
Snake Hill Tavern
418 S. Clinton St
Come enjoy the colorful work of local pop-artist Joe Busch
Food Specials until 11pm
Happy Hour until 7pm
Creative Alliance
3134 Eastern Ave
Main Gallery: "Come As You Are: The Spectrum of Vulnerability"
Upstairs Gallery: Mia Halton: Encounters
8pm in the Theater: Inside the Block |Outside the Box
An evening of short dance works utilizing various locations inside the Creative Alliance curated by The Collective. [$12, $9 members (+3 at the door)]
Yellow Arrow Publishing
Breath of God Church at 141 S. Clinton St
Enjoy live readings by local writers and poets. A variety of genres will be represented in 15 minute segments between 6-8pm. Feel free to listen to one or all. Open mic sign-ups as time permits. Light beverages and snacks provided. Come out and support independent publishing. For the evening's schedule and listing of writers visit YellowArrowPublishing.com.
Mark Supik & Co. Woodturning
1 N. Haven St.
Enjoy a cold beer and local music while you watch the wood chips fly from Mark Supik's outdoor lathe (he'll turn a wooden bowl from 5:30-7PM). Shop tours available, too, just ask for Nancy.
Monument City Brewing Co.
1 N. Haven St.
Stop in from 5-9pm to enjoy eats by WOLO Food Truck and tunes by June Star Music. Outdoor games of cornhole & giant jenga. Free gated parking.
MAXgallery / Maxine Taylor Fine Arts
126 N. Madeira St
"Labor of Art" art show featuring 5 artists. Robinson Muñoz, Scott Philip Goergens, Minás Konsolas, Arin Mitchell, Landis Expandis. Wine & Cheese.
*This location is just north of Patterson Park. For those who drive, limited parking is available on site.
For a map of venues, click here.
___________________________________
The following venues are closed this evening,
but will return for the Art Walk on Oct 6:
PEAK Performance Training at 512 S. Conkling St
Charm City Hair Studio at 510 S. Conkling St
___________________________________
Save the date for 2017 First Friday Art Walks in Highlandtown's Arts & Entertainment District!
Fri. Oct 6
Fri. Nov 3
Fri. Dec 1
Presented by Highlandtown Arts & Entertainment District with support from Highlandtown Main Street.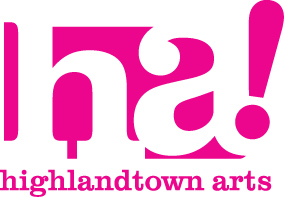 Highlandtown is a designated Arts & Entertainment District. For more information visit Highlandtown Arts & Entertainment District