[Para información en español, haga clic aquí]
The Highlandtown Merchant Renovation Fund assists business owners with the cost of commercial build-outs through a grant of up to $50,000. The program is administered by the Southeast CDC.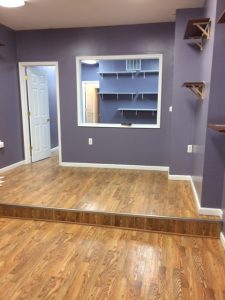 Work can include, but is not limited to:
-Interior construction and carpentry
-Heating, Ventilation and Air Conditioning (HVAC)
-Plumbing
-Electrical Work
-Drywall and Painting
-Flooring
-The grant may cover some exterior façade renovation but does NOT include furniture or fixtures.
Applications are due Sun. May 13, 2018
The application process is competitive and decisions are based on the soundness of a business plan, financial need of the applicant, and ability to complete the project in one year. Applicants must provide all requested materials for review. If the Merchant Renovation Fund does not cover the cost of the entire renovation, the business owner will need to provide proof that he or she can fund the full cost of the project.
Programmatic Criteria
-Business must be located within the Highlandtown Main Street District (see map in application below)
-Applicant must be opening a new business or expanding a business
-Priority will be given to first floor locations
For eligibility requirements, parameters and details about the program, please download the Highlandtown Merchant Renovation Fund Application.
Applicants are required to meet with the Highlandtown Main Street Manager to review the MRF criteria and general overview of their project. To schedule an appointment, please contact Amanda at 410-342-3234 ext 26 or amanda at southeastcdc dot org.
APPLICATIONS ARE DUE
SUN. MAY 13, 2018 AT MIDNIGHT
Applications can be submitted electronically to amanda at southeastcdc dot org or a hard copy may be delivered to
ATTN: Highlandtown Main Street
Southeast CDC
3323 Eastern Avenue, Suite 200
Baltimore, MD 21224